Extend Your Network While
Enhancing Your Knowledge
The Mid-Columbia Chapter hosts professional development programs and networking events throughout the year for local professionals and students.
The education sessions highlight new techniques and trends and provide fresh perspectives, punctuated by the opportunity to meet and share ideas or discuss challenges with peers.
Come learn with us – you don't have to be a member to attend!
Learn More or Register for Upcoming PRSA Mid-Columbia Events Below
Join Our Email List to be Notified About Upcoming Chapter Events
Upcoming PRSA Mid-Columbia Events
21 SEPTEMBER 2021
Noon – 1 p.m.
Building Bridges and Collaborating
Across Communities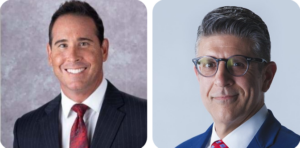 Join us for a virtual seminar and Q&A with City of Pasco Economic Development Manager Mike Gonzales and Visit Tri-Cities President & CEO Mike Novakovich. You'll learn:
Ways local leaders are engaging diverse cultures of the Greater Tri-Cities, WA
Methods for bridging the gap and fostering collaboration between multiple communities
Strategies behind local decisions,
community engagement and messaging
Tactics your business can begin implementing immediately
Hundreds of you were able to gain more insights, sharpen your skills and make professional connections with our four speaker programs so far in 2021.
We are on summer break, but our next program is on tap for September 2021. Check back here or our Facebook Group for future events. 
Upcoming planned topics include:
– Finding the Right Influencers for Your Business
– Delivering Virtual and Hybrid Events
– What You Need to Know About SEO in 2022
– Paid Advertising in Social Media
– Strategies for Internal Communication
– Case Studies in Content Creation
– Supercharge Your Career
We're always searching for expert talent to submit proposals for our presenter database.
Please complete our Speaking Request Form to be considered for our local professional development sessions. If your qualifications and topic expertise match a session we are considering for future programming, a representative of the chapter will contact you to discuss your proposal in more detail.
Be sure to share our call for speakers with your colleagues and business contacts!